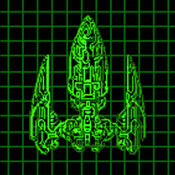 Tyrian was ported to iOS compatible devices in 2010 by Mobila Interactive. Since it uses the OpenTyrian source code, the app is based on the 2.1 release of the game and thus doesn't includes the additions from Tyrian 2000. The game was available for download on the iTunes App Store for $1,99, but it has since been delisted from the store.
Full Story & Arcade modes
Four action packed episodes: "Escape", "Treachery", "Mission: Suicide" & "An End to Fate"
- Sophisticated weapon upgrade system with hundreds of weapon combinations to chose from
50+ levels
Seven difficulty levels
Support for cheat codes, secret game modes, easter eggs, mini-games etc.
30+ music soundtracks by Alexander Brandon with a Jukebox.
Latest updates fix the weapons upgrade bug in the Story Mode, add new control scheme, make mini-games playable.
External Links
Edit